Use a Wood-fired Oven to Cook Breakfast Not Breakfast Pizza!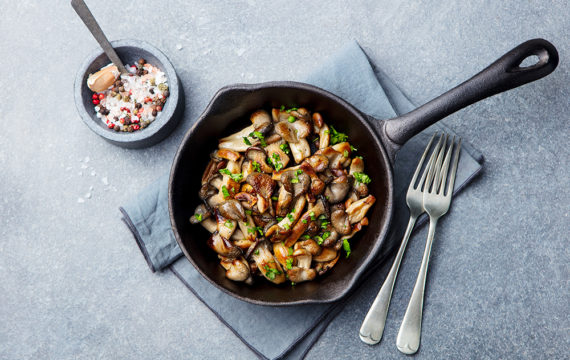 Revered chef Gordon Ramsay has recently concocted a breakfast pizza that we might test out and rustle up in our wood-fired or gas-fired pizza ovens, had we not got some better things to cook at that time of day.
Gordon's speciality breakfast pizza is reportedly topped with sliced shallots, mushrooms, chilli flakes and herbs, plus scrambled egg and asparagus. It's a little controversial, in a Marmite sort of way, especially from a chef so well known for his views of putting pineapple on pizza!
So, what is it we might be doing that would leave no time or room for Gordon's breakfast pizza? Well, here at Valoriani UK, we know we are in a privileged position, as our pizza ovens will stay warm enough overnight, following an oven cooking session, to cook food the next morning.
The temperature of the oven, if you have kept the wood oven's door shut and retained the residual heat, is perfect for cooking some breakfast items, such as bacon and sausage, but also for rustling up some desserts, cooking jacket potatoes and creating foods such as toppings for crostini. All can be popped in the oven before the door is closed again, to allow the food to cook. Should something need a higher temperature, it won't take you long to get the oven back up to its top operating temperature, as the oven is already warm.
At this time of day, you may also have to remove something from your wood-fired oven, if you decided to use all the lovely heat you had generated, to slow cook a roast or a stew overnight.
You could also make some fresh bread made from leftover dough, rustling up some focaccia, as in the picture, made up from four dough balls.
Many wood-fired ovens just won't and can't give you these options, which speaks volumes about the materials used in their construction and their lack of insulation, compared to those of Valoriani ovens. Just think about that!
Getting into the swing of planning dishes to cook at different temperatures within the wood-fired oven is part of the art of wood-fired cookery. It may be tempting to just cook pizza and nothing else – even though it's not the easiest dish for amateurs to cook in the oven – so one way to get out of this mindset and make the most of what the oven can offer you, is to focus on the wood you have used in the same way that you would electricity or gas. You would not wish to waste any of that energy and you need not be wasteful with wood-generated energy and heat either.
At a time when we are all becoming more conscious of why preserving the planet's resources matters, we should focus heavily on buying a wood-fired oven that will last 10 years + and not disintegrate after one or two, and also select an oven that will provide maximum value from the wood or gas that it uses. Put these two needs together and all roads should lead to Valoriani, whether you are cooking for breakfast, lunch or dinner.