Use a Separate Wood-fired Oven to Respect Vegans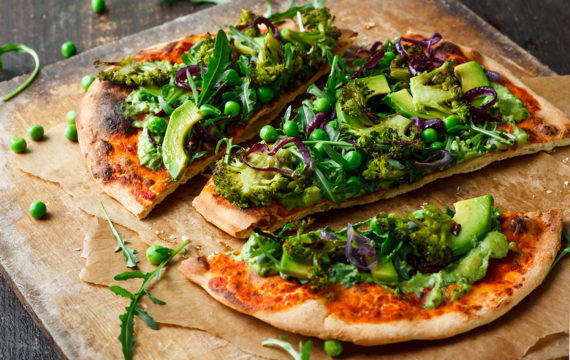 Veganuary 2020 – the annual celebration of veganism that sees thousands of Brits give up meat and dairy in January – has recently come to an end. Despite this being just a month-long dietary mission for some, it is likely others will now be swayed to adopt the principle of veganism, and a wood-fired oven from Valoriani can more than cater for their demand.
Statistics for this year are not yet available, but if 2019's impact is anything to go by, it's very likely the number of people involved in Veganuary will have increased. There's no denying that, due to reasons such as health benefits, environmental sustainability and an overall increased awareness of how eating meat impacts the earth, veganism is ticking many people's boxes.
According to figures published by Mintel, the vegan market was valued at £572 million in 2019 and is growing fast (https://www.mintel.com/press-centre/food-and-drink/more-than-half-of-all-meat-free-new-product-launches-in-the-uk-carry-a-vegan-claim-1). It will take a brave restaurant to ignore the trends, not developing vegan options on their menu. Demand for meat-free food in the UK is on the increase and, according to Kantar Worldpanel, in the last year alone, shoppers spent an additional £30 million on meat-free products.
Vegan-sensitive Pizza Ovens
The Veganuary website has published a list of 20 countries where Veganuary has become popular, with the UK topping the list. Given the attractiveness of veganism, there is little wonder that some of Valoriani UK's restaurant trade customers are increasingly looking for ways to cater for this market and are using a Fornino 75 oven, as an oven in which to cook solely vegan food and avoid any 'cross contamination' of vegan and non-vegan pizzas and other dishes.
And it's not just vegan dishes that are finding their own culinary hotspot in a Fornino woodfired baby oven. Other restaurants – typically pizzerias with a menu mainly based around pizza – are isolating their gluten free dishes and using the Fornino as the cooking space for these.
With the capacity to cook two 28/30cm pizzas in this ready-to-go oven, which will cook pizzas in just a couple of minutes, there's no need to leave vegan diners waiting for their food. And, a restaurant that doesn't want to run two wood-fired ovens at once, can always opt for a gas version of the Fornino 75, which allows it to cook three 28/30cm pizzas simultaneously.
Vegan Food Transparency
With the meat-free market estimated to grow to £658m in 2021 (according to the Mintel Meat-free Food Report UK), restaurants should be looking to focus on flexitarians and die-hard and newly converted vegans, to stay relevant and not lose out on dining-out spend. A plant-based range of pizzas can easily be developed and cooked in a meat-free environment with the Fornino. This, of course, can also be wheeled outside for the summer months, serving up your vegan delights whatever the weather, right in front of your vegan diners, with total culinary transparency. If you test the water by offering this, you may find that the Fornino brings even more diners to your door.
To discuss the options with the Valoriani UK team, please call 01772 250000.