Pizza Ovens Can Help Protect Businesses from Future Virus Sales' Impacts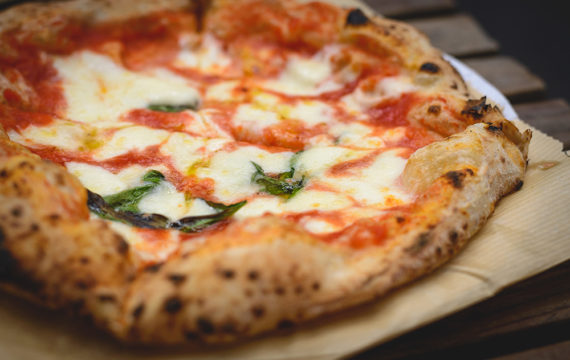 Restaurants around Britain should be looking into a wood-fired oven as the basis of a new takeaway business, as coronavirus has exposed the catering sector's over-dependence on dine-in trade and one income source.
These are the views of Valoriani UK's Andrew Manciocchi, who points to figures that show that those who offered a takeaway service during UK lockdown saw demand soar. Sales of cheese to top the pizzas that were flying out of the door went up by 78% and amounted to 4,600 tonnes, in April alone.
The publisher of the figures, AHDB, suggested that the takeaway market would peak in June but maintain double-digit growth until normality returns to the eating-out sector. This presents a great opportunity for a restaurant, pub or café to get a wood-fired oven into the business and start using it to add another string to their bow – a takeaway income stream.
"With much uncertainty over whether Britain will see a second wave of coronavirus or whether virus lockdowns will become the norm in future years, it makes sense for caterers and hospitality providers try to future-proof their business," says Andrew. One good way to do that is by bringing in a wood-fired oven, which offers customers fantastically cooked pizzas and which provides the eatery with a great profit margin. Cooking with wood also means they do not need a gas or electricity supply outside.
"As importantly, a takeaway or home delivery option keeps food businesses in touch with their customers, should we again see a time when they cannot physically eat in, or if it is impossible for social distancing to be implemented inside. This may become of increasing importance. Where restaurants or pubs are nervous about cooking with wood, we are offering them our gas-fired options, which have been proved by the AVPN in Naples, the guardians of pizza tradition, to be able to cook a real Neapolitan pizza just as well as a wood-fired oven, after strict trials and blind tasting that lasted a couple of years."
There have certainly been some impressive efforts to deliver where and when customers have demanded during lockdown, the quirkiest attempts being recently witnessed in The Netherlands, where pizza was delivered by drone to customers on a beach in Zandvoort.
And what you decide to deliver, or make available as a takeaway, may also change somewhat in the future. In Taiwan, the world's first ramen pizza will be on sale from June 30, topped with thick ramen noodles, pork slices, bamboo shoots, cheese, white sesame, fresh chilli and half a boiled egg. This is from Pizza Hut, Taiwan, which has already given the world bubble tea pizza and sweet matcha pizza. Whilst you could easily offer these from your Valoriani wood fired oven, the question is whether you would really want to? We suspect most people would just be very happy with a Margherita or pepperoni, cooked the Valoriani wood-fired or gas oven way.