Get Your Pizza Oven Fired up for National Pizza Day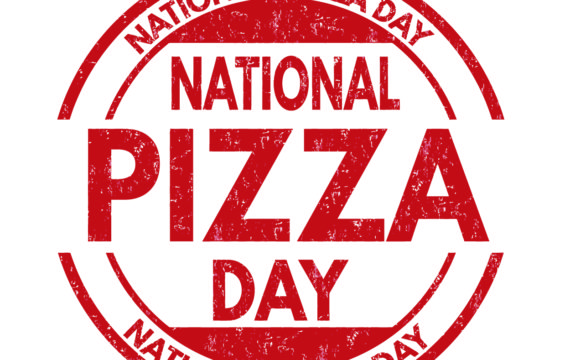 One of the highlights of the wood-fired oven calendar, National Pizza Day, takes place on a Sunday this year, making it an ideal opportunity, on February 9, to get together with friends and enjoy a wood-fired oven delight.
There's only one true way to celebrate National Pizza Day, and that's by enjoying a perfectly cooked pizza, rustled up the wood-fired way, in your own garden or kitchen – both of which are possible with Valoriani's ovens. Nothing beats the taste of authentically cooked pizza, wonderfully infused with the flavours that come from cooking with wood, so if you don't yet have your own wood oven, why not head to an eatery that can treat you? You can always resolve to perhaps have your own pizza oven in time for next National Pizza Day.
Valoriani ovens can be found across the UK, for discerning pizza eaters who only want the best-cooked pizza, created in a wood oven that keeps a constant temperature, thanks to decades of Valoriani experience, great engineering design, quality of refractory materials, everything manufactured under one roof in-house and installation by professionals. With impressive insulation too, all factors help the ovens be free of cold spots, as well as avoiding the cooling down during service that can make pizza cooking so inconsistent.
Even takeaways use Valoriani wood-fired ovens to increase their customer satisfaction ratings – great news if you're one of the 45 per cent of Brits* that said they would choose pizza over all other types of cuisine when ordering a takeaway.
There are some crazy pizza facts when you start looking into the popularity of a meal that is as old as the Romans. Did you know that, according to the National Pizza Day website in 2011, US Congress ruled that, due to the amount of tomato used in pizza sauce, pizza could be counted as a vegetable and included as one of your five-a-day?
Pizza is now also fit for space! NASA recently invested in finding a way to allow astronauts to enjoy a slice whilst out on a mission. It's been a successful research project and now pizza is available in 3D-printed form, thanks to a $125,000 grant. Invented by tech start-up BeeHex, a nifty little robot now prints and bakes a pizza in six minutes!
We – and of course the guardians of pizza in Naples, the AVPN – are adamant that only a wood-fired pizza oven can provide the authentic taste of true Italian or true Neapolitan pizza and the Valoriani Fornino al Fresco UK 60 can help you achieve that. Supplied with a self-assembly metal stand, the Fornino 60 is both mobile and weatherproof.
Valoriani Fornino al Fresco UK 75, its big brother, is the best 'ready to go' oven on the market for those with a larger garden and is proving incredibly popular with mobile caterers, due to its heat retention properties and ability to generate consistently high volumes of pizza.
Our Valoriani ovens are also available as gas-fired models, if you don't feel comfortable with cooking with wood. The technology behind this is so good that even the gas-fired pizzas you turn out of the oven will taste fantastic, if you get your ingredients and dough right!
If you've been thinking about trying your hand at wood-fired cooking, the Fornino 60 is the perfect entry oven for you. This baby oven features a 3cm-deep cooking floor as well as a 3cm-thick handmade refractory clay dome and it's not just any old clay, but cotto clay – the material used in construction that really sets Valoriani ovens apart from all others.
Cotto clay has better thermal efficiency than normal clay or cement-based products, which means Valoriani wood-fired and gas-fired pizza ovens retain their heat for longer, making them more fuel-efficient.
It may be February but, if you throw a pizza party to celebrate National Pizza Day with your wood oven, it can be perfect. Just fire it up, enjoy its warmth on the patio, and even rustle up some mulled wine in it, if you want a hot toddy. If that sounds like a plan for next year, take a look at the range of wood and gas-fired home ovens here or call 01772 250000 to ask the Valoriani UK team all of your burning questions.
*According to a recent survey of 2,000 adults in the UK, commissioned by PerfectHome