Design Your Own Wood-Fired Pizza Palace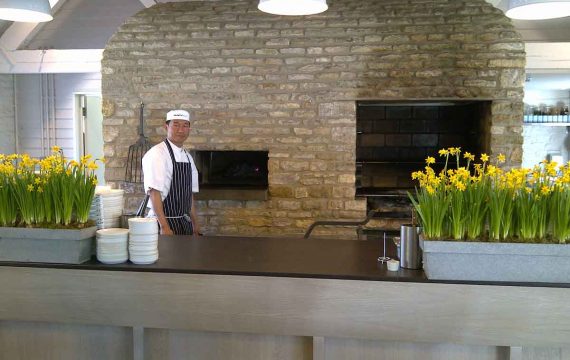 If you fancy yourself a bit of an architect and love a home design project, why not make 2020 the year in which you put together garden design plans that incorporate a superb Valoriani pizza oven?
All it takes is a little vision and imagination, to create a surround into which your pizza oven could be built, which could take the shape of anything from a rustic idyll that you might have found centuries ago in a walled garden, to something completely different, be that a Swiss chalet, the Taj Mahal, or a Japanese temple. Just take a look at our gallery page, if you don't believe us!
The options are truly limitless, so you can channel your inner Frank Gehry, Renzo Piano or Norman Foster and think big, as your pizza oven's surround can be anything you want it to be and a means of not just impressing your guests with the fact that you have the Rolls Royce of wood ovens, but also demonstrating your flair when it comes to garden design.
With a DIY kit from Valoriani UK for the garden oven itself, you could embark on your project solo, but no skills are actually necessary, as the Valoriani team can build the oven surround for you, working to your design and desires. The great news is that Valoriani's 'cotto clay' ovens are robust and will last for several decades, so you will not have to rip the oven out in a few years' time, hoping not to damage your beautiful design in the process, just because you find you have bought an oven that crumbles with just a bit of use.
An outdoor oven from Valoriani can not only thrill in summer, but also be used on the cooler days of spring and autumn, when the heat from the real flame oven will take the chill out of the air and become a hub for socialising. Even in winter, there is nothing more perfect than drinking mulled wine from the oven on a cold, crisp winter's day.
You can also rest-assured that your garden oven will not get you into trouble with your local council, even if you live in a Smoke Control Area, as Valoriani ovens have DEFRA accreditation, which means their emissions level has been tested and approved by experienced inspectors. The same cannot be said of all outdoor ovens.
So, if you have time to plan your project over the festive period, get those sketch pads out and start scoping out your wood fired garden oven plans. In the early new year, the Valoriani team can then help make them a reality.