Bonfire Night the Pizza Oven Way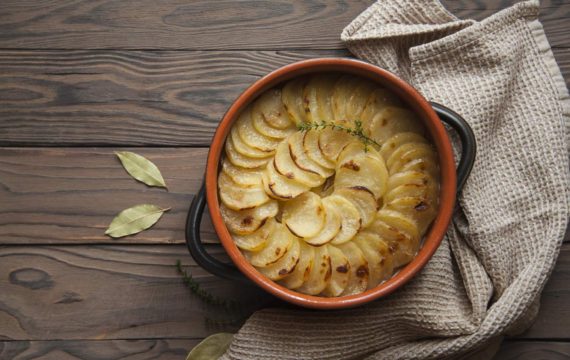 If your house is normally a hive of activity on Bonfire Night, with food served up out of your kitchen oven to warm up the troops in between rocket launches and Catherine Wheels, despair not about Covid-19 restrictions, as the chances are you could still have a few family members round, if you cater outside. And once you have, if that is around a wood-fired oven, you will probably never want to take foodie feasts back indoors again.
If you are now turning up your nose and thinking that pizza isn't really in keeping with good old Guy and his exploits, don't go there. Just because you have a pizza oven, doesn't mean you have to cook pizza, as long as you have an oven, like a Valoriani wood-fired – or even gas-fired pizza oven – that is more than capable of rustling up other things.
Wood fired Bonfire Night dishes
So, what are these things you could be cooking, in preference to pizza? Well, have you tried wood-fired jacket potatoes? These treats will be soft and perfectly cooked if you pre-cook them, wrapped in foil, in a moderately warm oven for a while. You can remove them and then just heat them up again, when required. How about a pan of baked beans popped into the oven for a just a few minutes, to develop that wonderful smoky flavouring that many of us adore, to go with them? Or why not be more ambitious and put in a pan of Cumberland sausages, or whatever flavour of banger floats your boat?
How about creating a big pot of hotpot, or a spiced lamb and potato stew, or even a curry? We might have Italian wood ovens but that doesn't mean they won't turn out Asian or African or Middle Eastern dishes, especially as many such cultures also cook with wood ovens.
Prefer soup? Just cook it in the oven. I mean, what could be better than a seasonal pumpkin soup on Bonfire Night? Accompany it with some toffee apples, also cooked in there and you've a little supper going on that's so in keeping with the time of year.
Prefer a bigger dessert? Bread and butter pudding is always a winner in the autumn and winter months and you can dress it up with any treats you want, whether chocolate, fruit or alcohol-based.
And, of course, just because Christmas isn't yet upon us, it doesn't mean that you can't down some warming mulled wine – and your 'pizza' oven will even cook that.
Versatile Pizza Oven Cookery
What you need to view a pizza oven as is an al fresco foodie friend for life, which will allow you to rustle up whatever your imagination comes up with, as well as much of your repertoire from your internal electric or gas oven. The only difference is that it will come with so much more added drama and atmosphere, as mesmerising flames lick the dome of the oven, sending lovely heat down to cook your food to perfection. Flames and Bonfire Night do rather go hand-in-hand, after all!
If it's time for you to give it a go, we've time to get the oven to you, (as we write this at the end of September), so get browsing, choose the colour of oven that suits you and think outdoor pizza oven cooking this Bonfire Night!